Hey gourd-geous! Our pumpkins are homegrown and already picked. They'll be waiting roadside for you to take home to squash your fall decorating goals. But feel free to carve out a few hours in your day to hang around, enjoy food from the food truck of the day, and soak up the fall weather feels.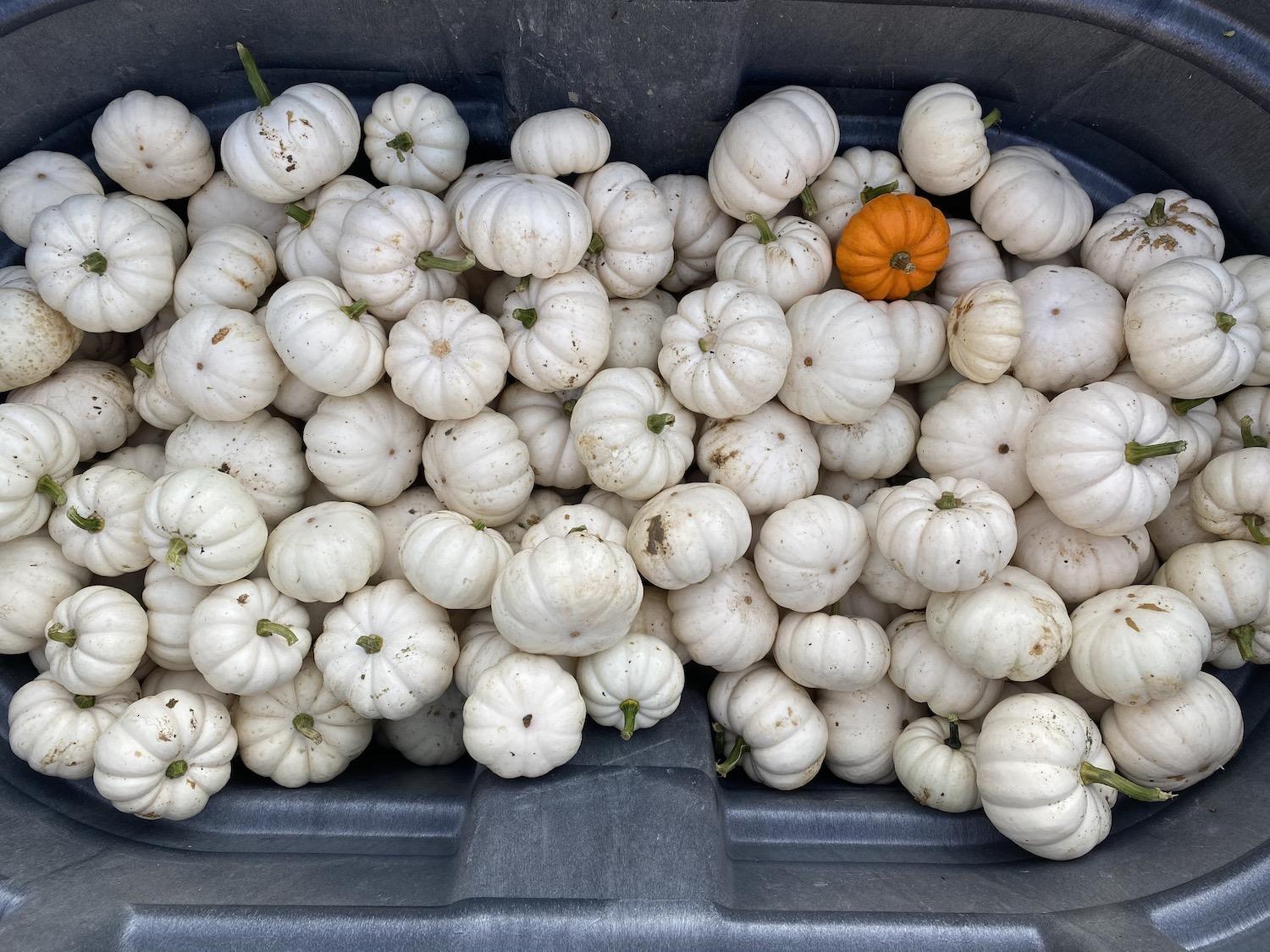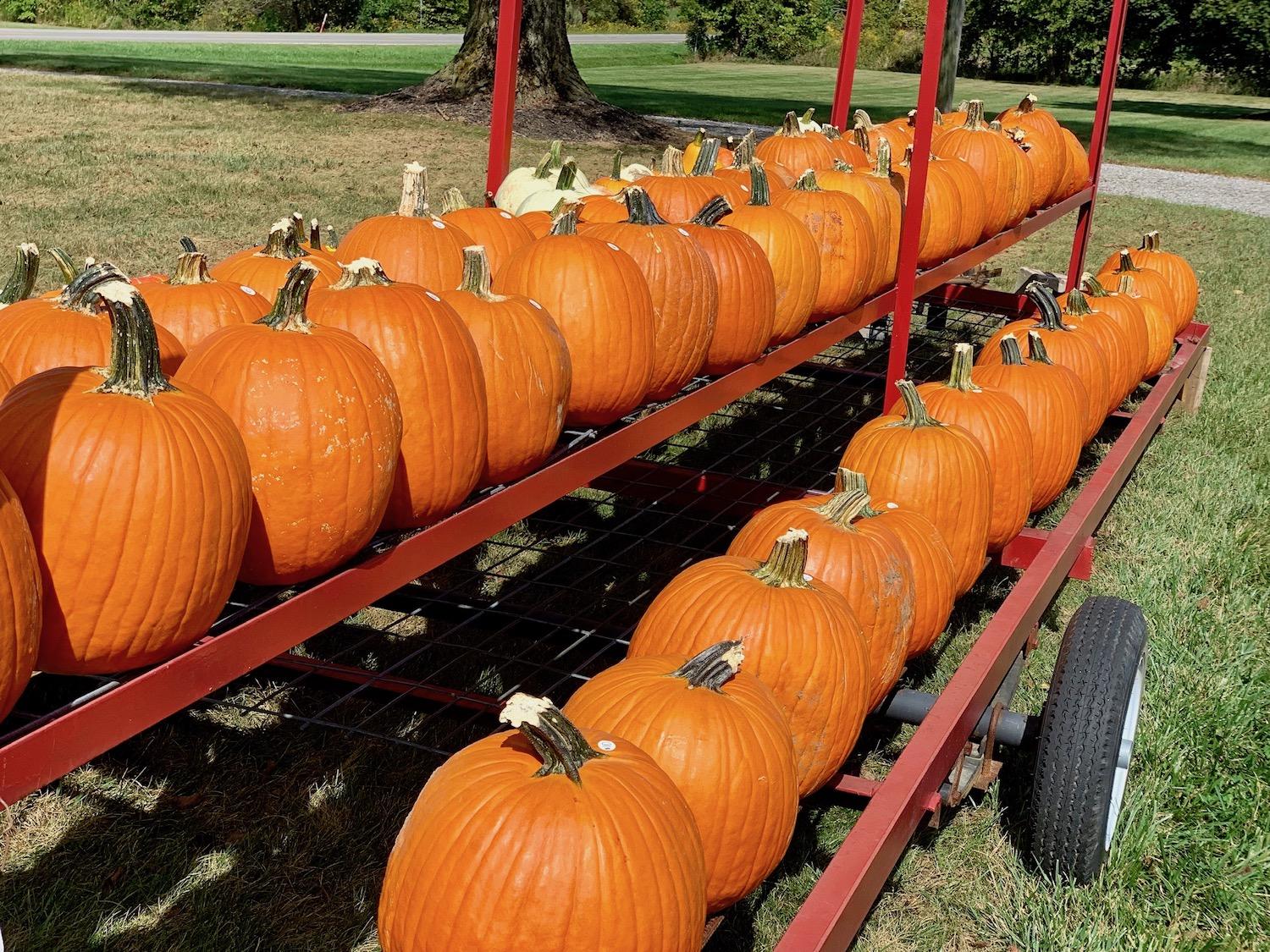 Pumpkins, already picked.
just for you.
Around here, we gourd big so you don't gourd home empty-handed.
When you're done with your pumpkins for the season – whether that's after Halloween, after the first snow, or the first sign of spring (no, we're not judging) – remember you can contact local farms to donate them to as animals like to snack on them!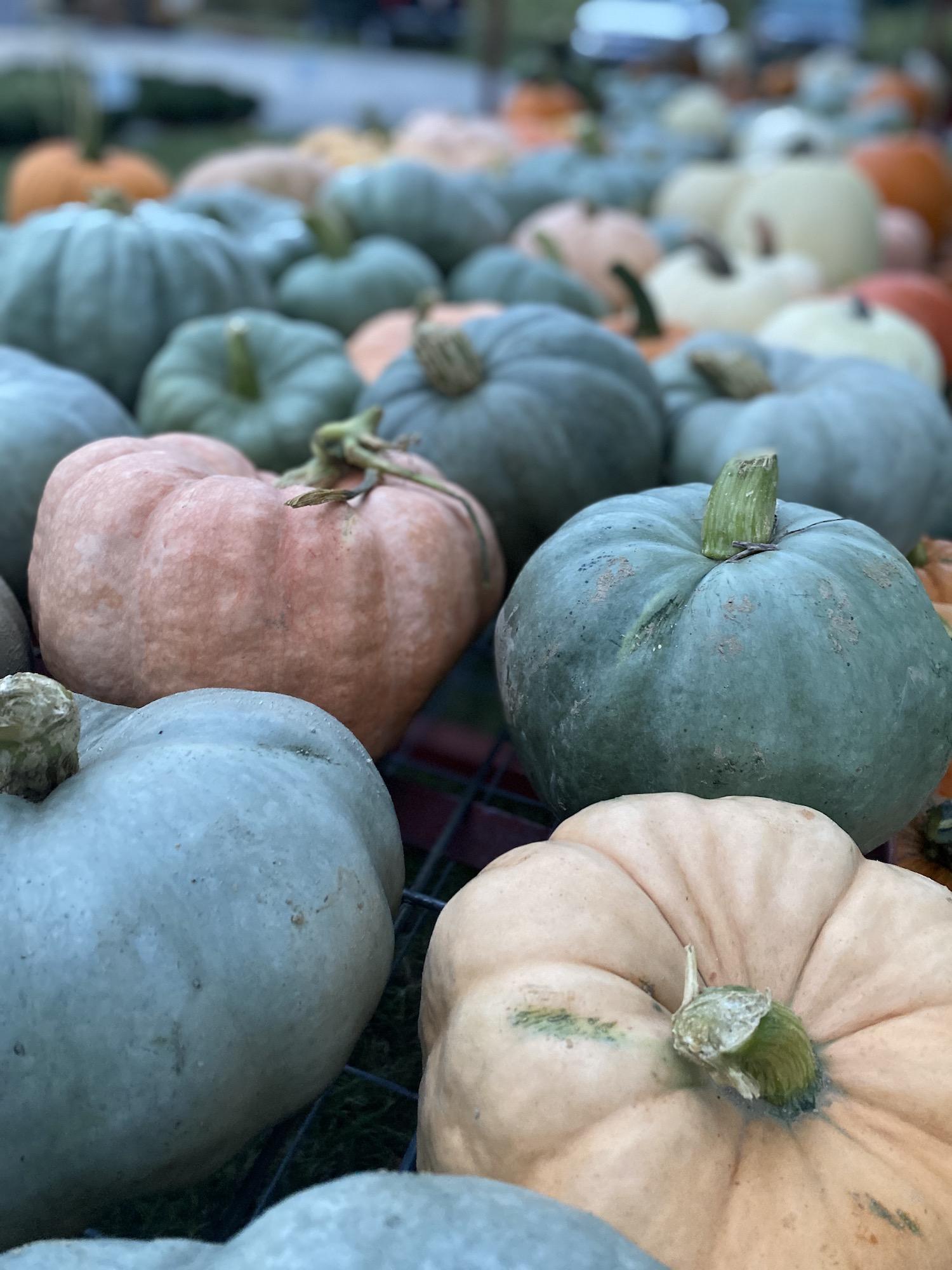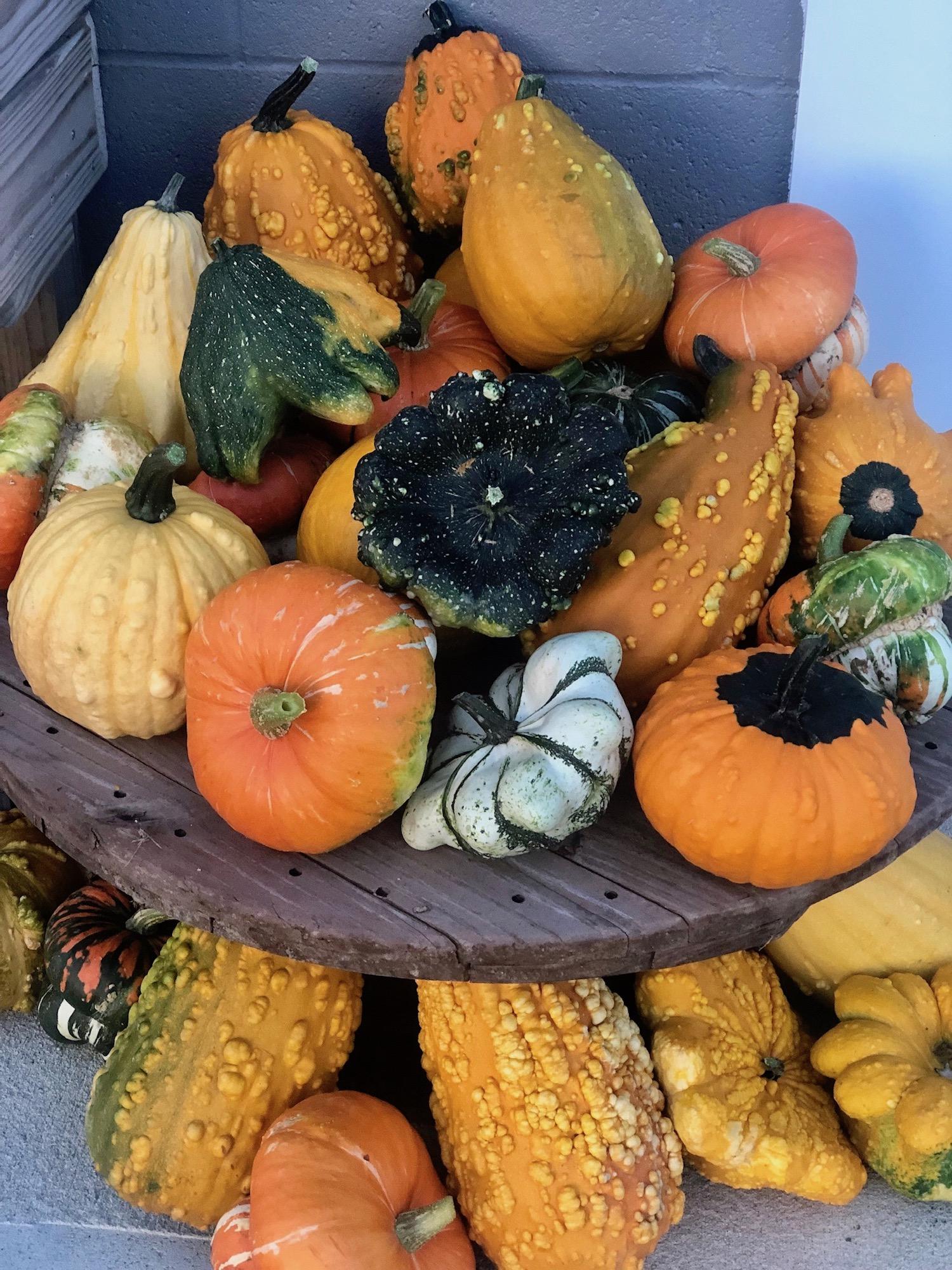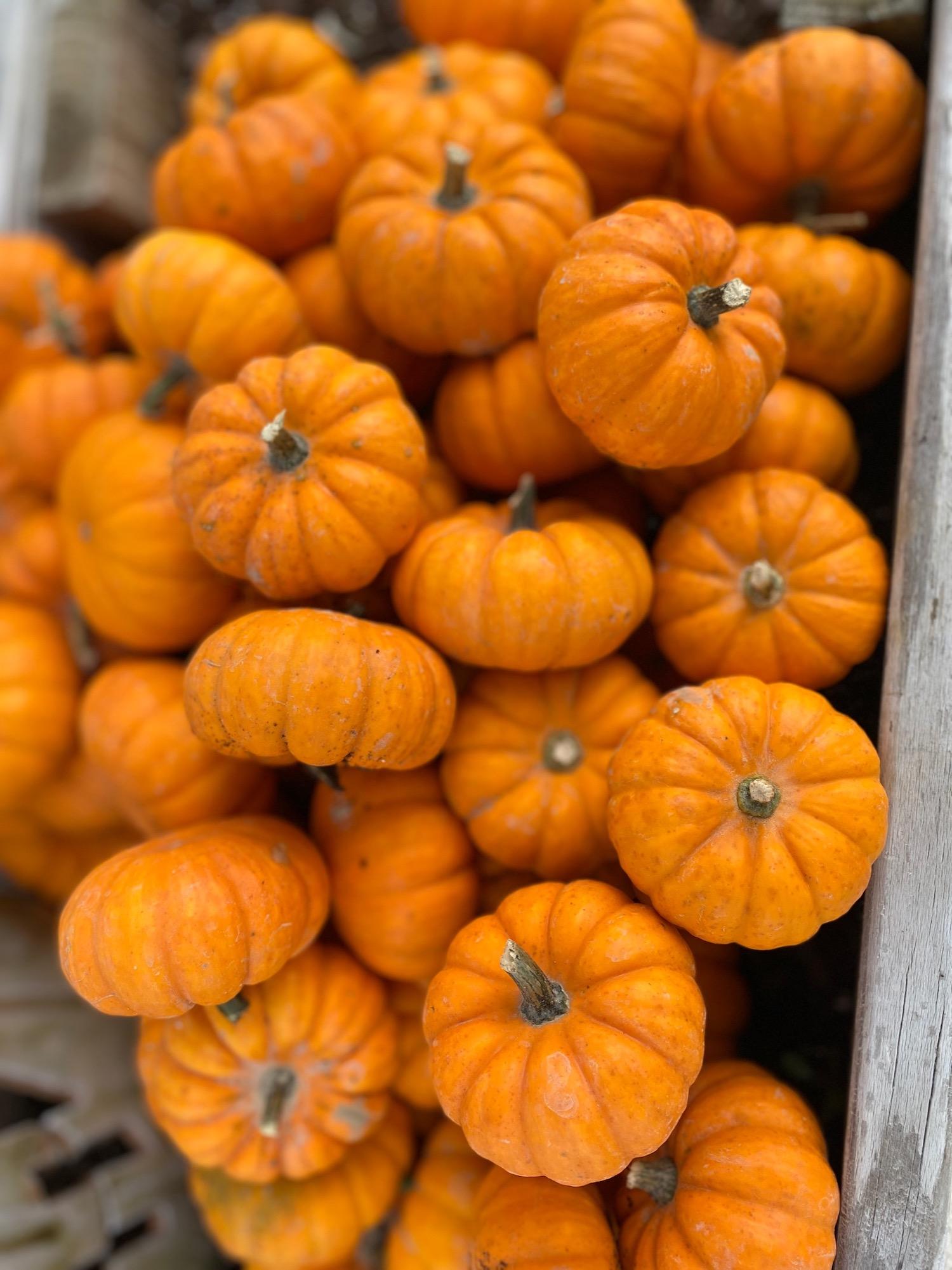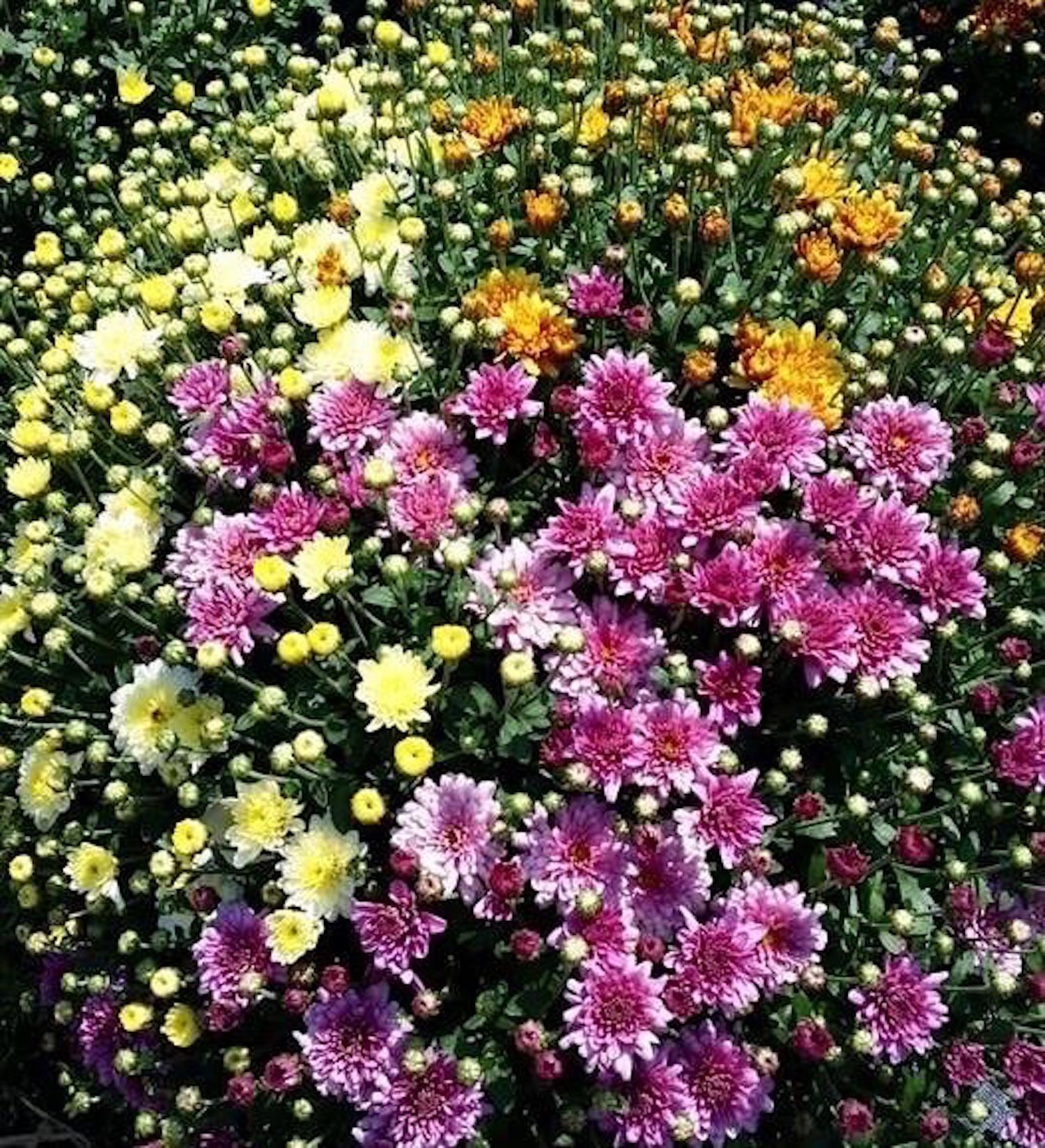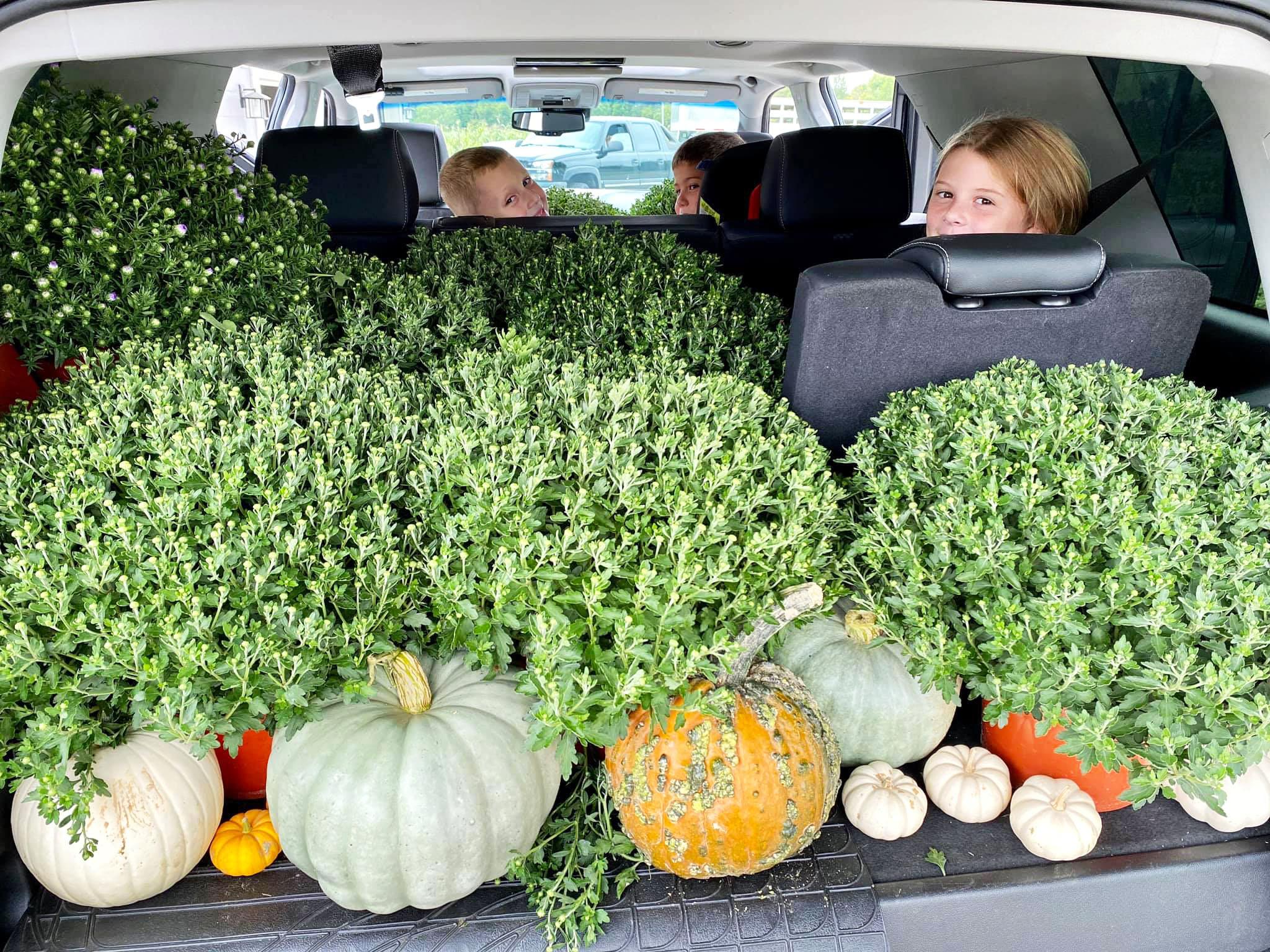 Beautiful 9 inch mums,
just remember to water them. 🙂
Our mums come in all sizes and colors (purple, pink, orange, red, white, yellow and combos) but be sure to bring a vehicle big enough to transport them home. We won't be sad though if you need to come back for more.